Better resilience with BULT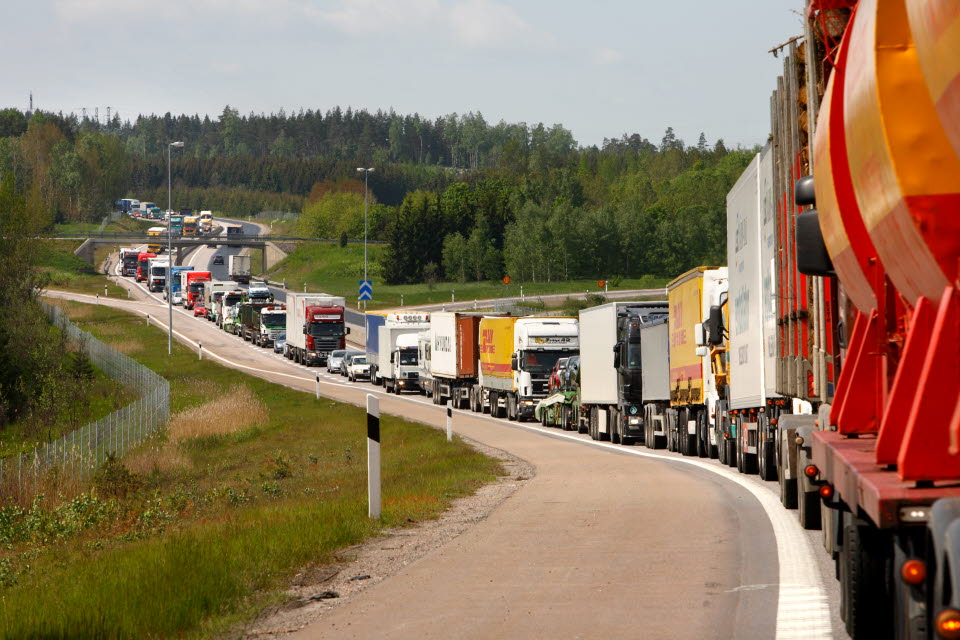 How can resilience, or robustness, in the Swedish transport system be increased in order to cope with serious situations arising due to crises or war? This is the main question for the research project BULT, which for VTI entails a new area of research. For the researchers it is also in many ways a different and unusual project.
BULT is an acronym in Swedish that stands for Preparedness in development and long-term planning of transport systems and will be conducted over a five-year period by VTI in collaboration with Linköping University (LiU), the Royal Institute of Technology (KTH) and the Swedish Defence Research Agency (FOI). VTI has previously had many collaborative projects together with LiU and KTH, however working together with FOI, who are also the lead partner in BULT, is something new and not previously tested.
The background to this project is the deteriorated geopolitical situation, with the war in Ukraine and also an increasing threat to Sweden. This places new and greater demands for resilience on society as a whole and, not least, the transport system.
"Preparedness is both a new and important issue for VTI. This makes this project unusually exciting and interesting", says Professor Karolina Isaksson who is heading the work in one of the five work-packages.
Trafikverket, who are funding BULT with SEK 30 million, have described the project as a "unique research environment for transport research from a total defence perspective". Karolina Isaksson's subproject will primarily examine policy issues and what it entails when an authority is mandated to implement preparedness in a new way than previously. Which areas of responsibility, work methods, routines and regulations promote a stronger preparedness – and what development needs exist?
Another subproject examines resilience in the logistic systems. How do different logistics stakeholders, such as transport companies, cargo owners and infrastructure managers, judge the level of resilience to be in their areas of activity? Where is the line drawn between the responsibility of individual companies and the overall responsibility for society as a whole? And who should pay for this responsibility?
"This demarcation is an interesting issue. Without being facetious, one can conclude that there are many different stakeholders, and that coordination is not always optimal", says Linea Kjellsdotter Ivert senior researcher in the work-package regarding logistics.
As well as this area of research being new, the BULT project also entails other new things for the researchers. Two examples are: regular security reviews and several new routines for how research material is collected, stored, analysed, and shared within the project.
"For me it was also a novel experience to undergo security vetting, something I've never previously had to do. I had to travel up to Linköping and was interviewed for two hours by someone from FOI who asked about everything from my private financial situation to alcohol consumption and any possible gambling problems. Luckily for me, I didn't have any skeletons in the closet", says Linea Kjellsdotter Ivert.
In total 14 senior researchers are participating in BULT, which is more than is usual for a single programme. Also participating in the project from VTI are Linnea Eriksson, Jacob Witzell and Fransisco Márquez Fernández.
Text: Mikael Sönne
Translation: CBG
Don't miss out on VTI's news – subscribe now!
Stay informed with the latest research and news from VTI. Sign up for newsletters, sent by e-mail four times a year.