Stability and rollover testing, heavy vehicles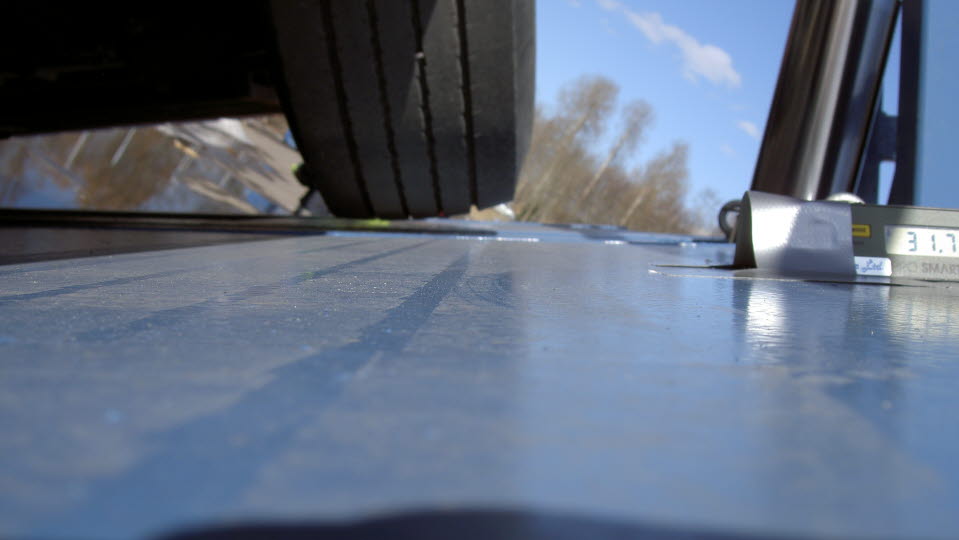 VTI conducts stability and rollover testing on heavy vehicles. The tests are mainly designed for buses, but testing can also be performed on lorries, fire engines, and agricultural machinery.
The test is non-destructive and is mainly designed for buses according to E.U. Directive 2001/85/EC. The Directive requires that buses must pass through a lateral gradient of at least 28 degrees from the horizontal plane without tipping over. The test equipment consists of three separate hydraulic tilting bridges used to determine the angle of tipping. The equipment allows testing of three-axle vehicles with optional inter-axle distance.